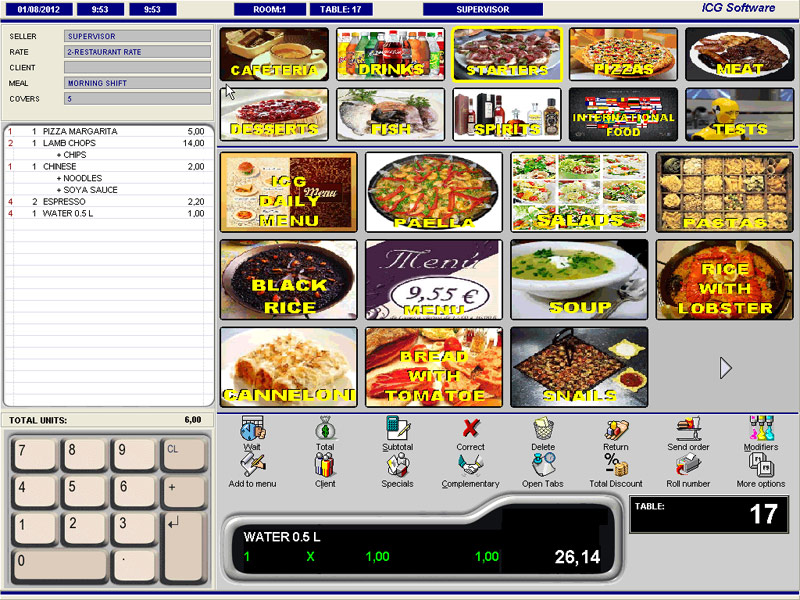 Control the staff presence with fingerprint and audit all transactions by user, help employee to register the sale order proposing modifiers (extra cheese, no onion, etc) formats (large, medium, small) customized by each product. Collect sales quickly in cash, credit card or voucher.
Rooms and Tables management
Design different rooms of your establishment simply with different type of tables and bars. You may leave a sale on hold by table, by waiter or by client to be able to attend another table or sale.
Administrate graphically both the table occupancy and the status. Manage the dishes to serve and print subtotals. Change, join and divide tables easily.
Offers, happy-hours, combos
You can create your offers, happy-hours and combos combining items from different sections and automatically increase or decrease the price of the combo with modifiers and sides when selling.
Define each dish composition to manage costs and control the stock of raw materials. Define the sale price of each item according to the production cost.
Receive quickly orders in the Call Center through the customers call identification and send the orders directly at the store of your choice.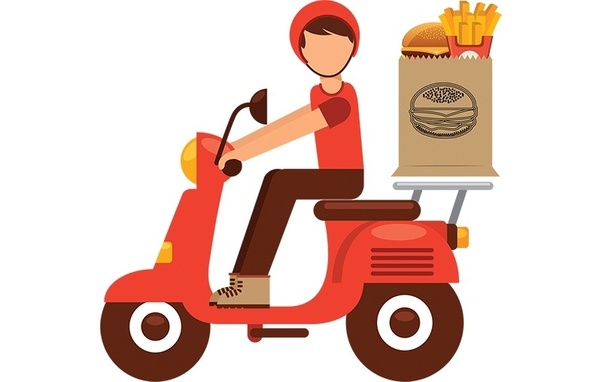 Assign orders to the drivers for its distribution and track them with the different order status (elaborated, in delivery, delivered). Manage cash change delivered to the drivers and the payment settlements at the end of the shift.
Table orders with a tablet
Improve customer service by optimizing the service in terraces, tables and rooms. Increase the tables rotation and reduce service times with our Tablet mode. Send orders or messages instantly to kitchen and bar printers installed in a different locations. Send subtotal to POS avoiding delay's.
Kitchen/Bar order printing
Send orders or messages from POS or Tablet directly to kitchen or/and to bar printers.
Increase your income and loyal customers with with Pointing System and Gifts.
Staff Time attendance and Audit control
Employee Clock – in and Clock -out by password, magnetic card or fingerprint. Detail of the Clock – in and Clock – out reason. Summary and Analytical report of worked hours.
Capture in Real-Time from POS the Delete Line, Open drawer, Change Price, Discount, Return Item, from which User and with the exact Date and Time.
Centralize your establishments
Receive in Real-Time all Sales, Transfers, Points, Cashier Audit Control (Deletions, Open Drawer, Change price, Discounts), Time attendance and Cash Closings of each point of sale.
Update Centrally Items, Pricing, Promotions, User Profiles and Customer loyalty. Manage and control the items supply from the headquarter to branches.
Companies using our Hospitality Software